Watercolors by Rita Sklar
RitaAtArt@sbcglobal.net


The subject matter for the watercolors in my Florida series comes from numerous birding trips to the
Everglades, Delray Beach area, Sanibel Island and Fort Myers in Southern Florida.

To purchase any of these paintings simply click on the Buy Now icon at the bottom of this
page or contact me directly



Click here to view my other paintings on the main gallery page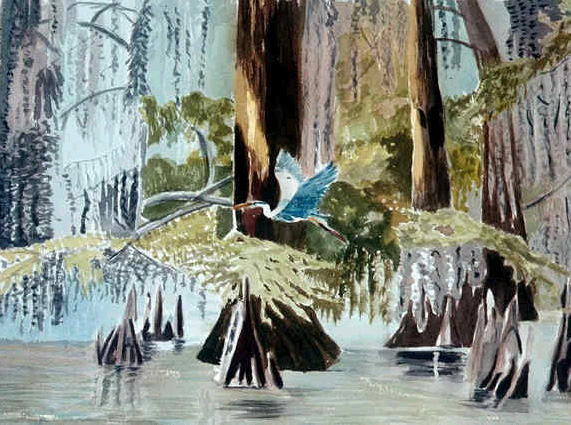 This painting depicts the beautiful and graceful Great Blue Heron in flight against a Southern Florida background of Cypress trees.
Everglade Glide
SOLD
The much smaller Tri-colored Heron is commonly found throughout Florida. The watercolor painting captures this striking bird as it patiently wades and waits for dinner to arrive.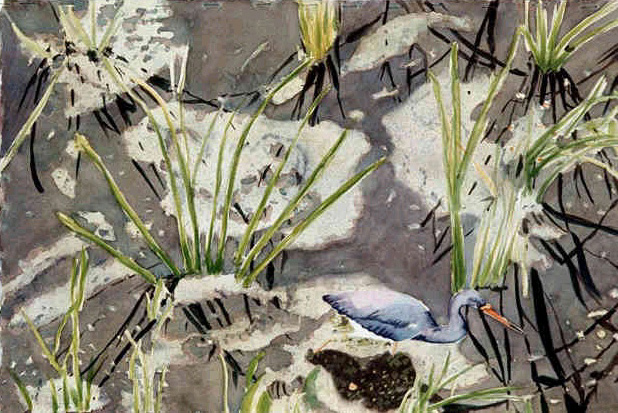 Wading for Dinner
Painting Dimensions 15x22 $1200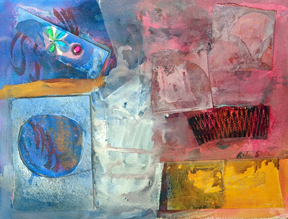 The Purple Galinule pictured in this watercolor is another bird frequently seen in the Florida marshes, usually amidst the reeds and other marsh vegetation.
Purple Galinule
SOLD
This painting captures the severely filtered sunlight coming through the thick canopy shadowing the Loxahatchee River north of Palm Beach, Florida.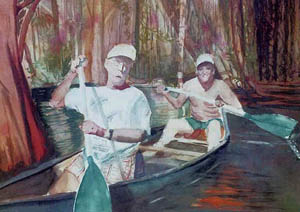 On the Loxahatchee
SOLD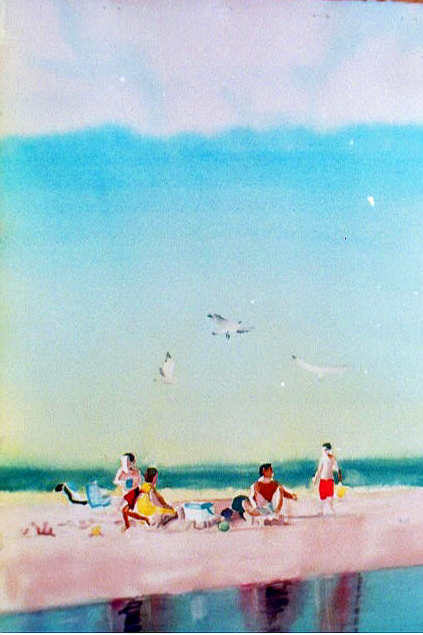 The bright Florida sun is reflected off the white sand of Fort Myers Beach. The varying blues of the water and sky dominate this watercolor painting.
Day at the Beach I
Painting Dimensions   22x15     $1200
Oakland Art Assoc. Award 2003
Available in Limited Edition Giclee Edition 22x15 $450
I first saw the Roseate Spoonbill while visiting Ding Darling National Wildlife Refuge on the west coast of Florida on Sanibel Island. This watercolor is also part of two other series- Maps and Vanishing.
Vanishing Roseate Spoonbill
Painting Dimensions 22x15 $1200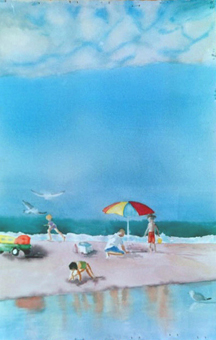 This is another view of a Florida beach scene at Ft. Myers. Here the adults seek shelter under the umbrella while the children play.
Day at the Beach II
Painting Dimensions   22x15     Sale Pending
SF Women Artists Merit Award May 2008
Great Blue Heron
SOLD
ORDER NOW
Purchasing a painting is as easy as clicking on the credit card symbol below.
If you need any assistance contact me at RitaAtArt@sbcglobal.net
Click here to return to main gallery page.