Birds in Flight Series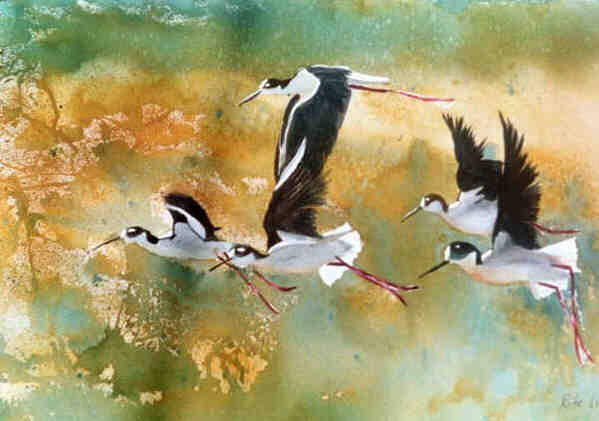 Winged Migration in Black and White
The original has been SOLD
Awarded a special prize at the San Francisco Flyway Festival
Natl. Museum of Women in the Arts- Award of Distinction
Available in Limited Edition Giclee prints
Print Dimensions 15x22 $450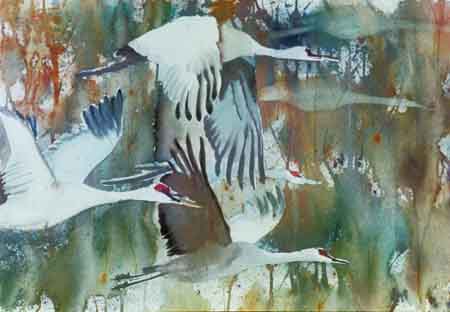 California Migrants
The original painting has been SOLD
Awarded First Prize from the San Leandro Art Association at Casa Peralta
Available as Limited Edition Giclee prints
15 x 22 $450
8 x 10 $120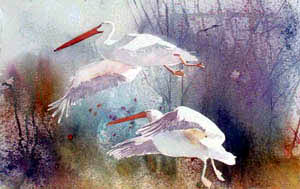 Pelicans In Flight
The original painting has been SOLD
Awarded the Second Place Prize from the Pacific Wildlife Gallery
Available as Limited Edition Giclee prints
15 x 22 $450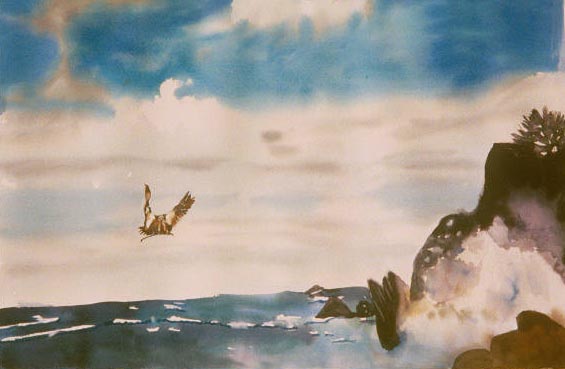 Osprey with Prey
Painting Dimensions 15x22 $1200

Birds from The Vanishing Series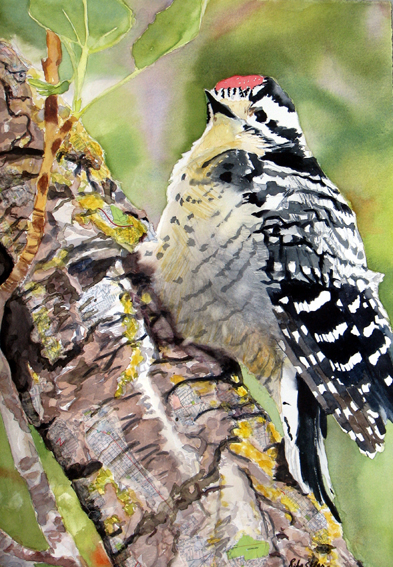 Nuttall Woodpecker
SOLD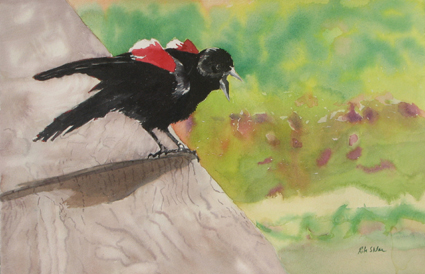 Tricolored Blackbird
Painting Dimensions 22x15 $1200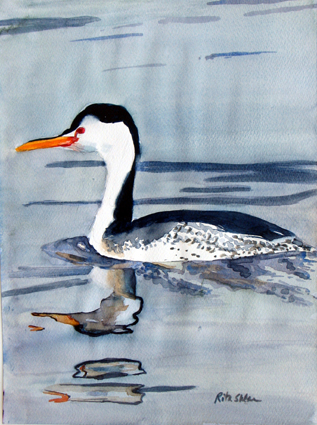 Clark's Grebe
SOLD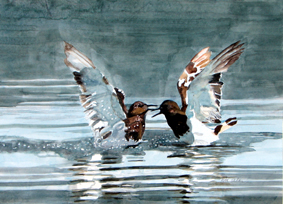 Vanishing Black Turnstones
SOLD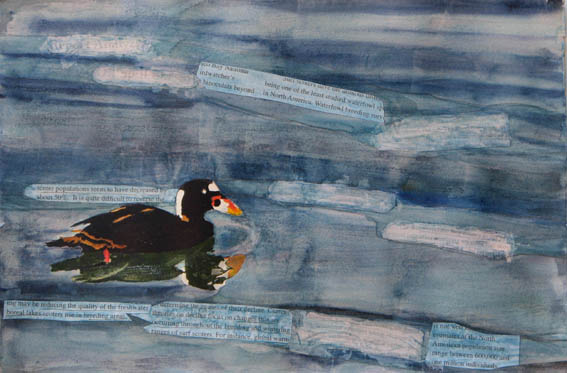 Vanishing Surf Scoter
Painting Dimensions 15x22 $1200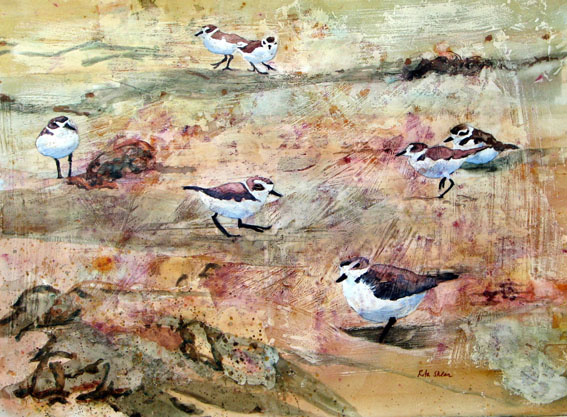 Vanishing Snowy Plovers
Painting Dimensions 22x30 $2400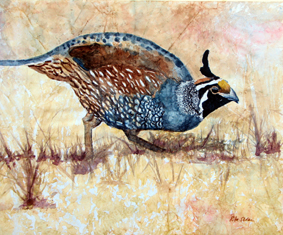 Vanishing California Quail
SOLD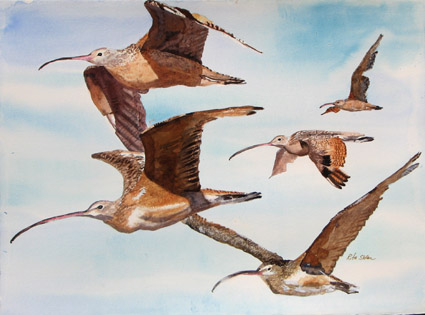 Long-billed Curlews
SOLD
Available as Limited Edition Giclee Print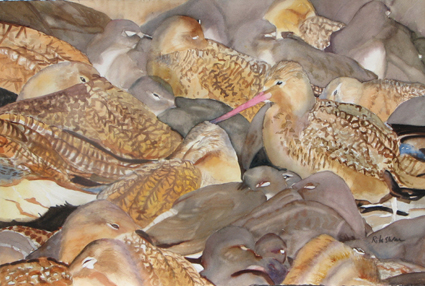 Alone in the Crowd
SOLD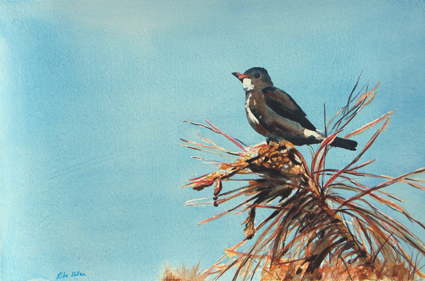 Olivesided Flycatcher
Painting Dimensions 15x22 $1200

Birds from The Mother Love Series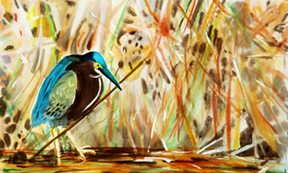 Building a Nest
SOLD

Birds from Africa and South America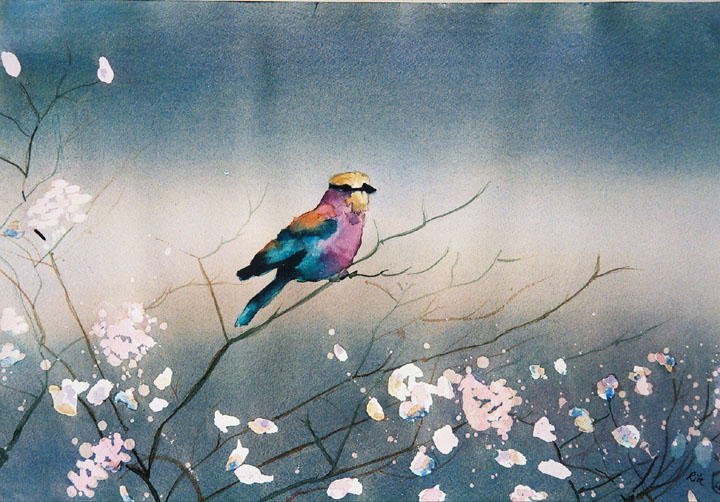 Lilac Breasted Roller
SOLD
Awarded 2nd Place Prize by Oakland Art Assoc.
John Muir Center Show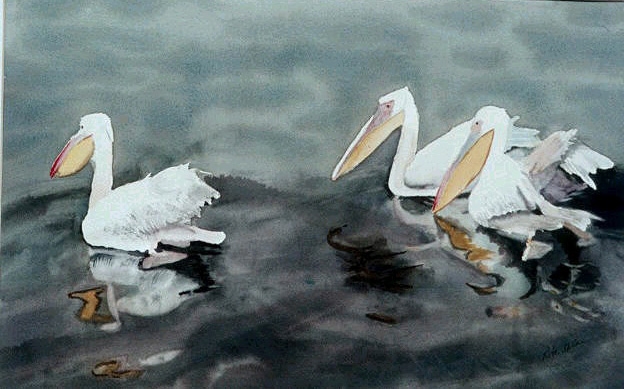 White Pelicans
Painting Dimensions 15x22 $1200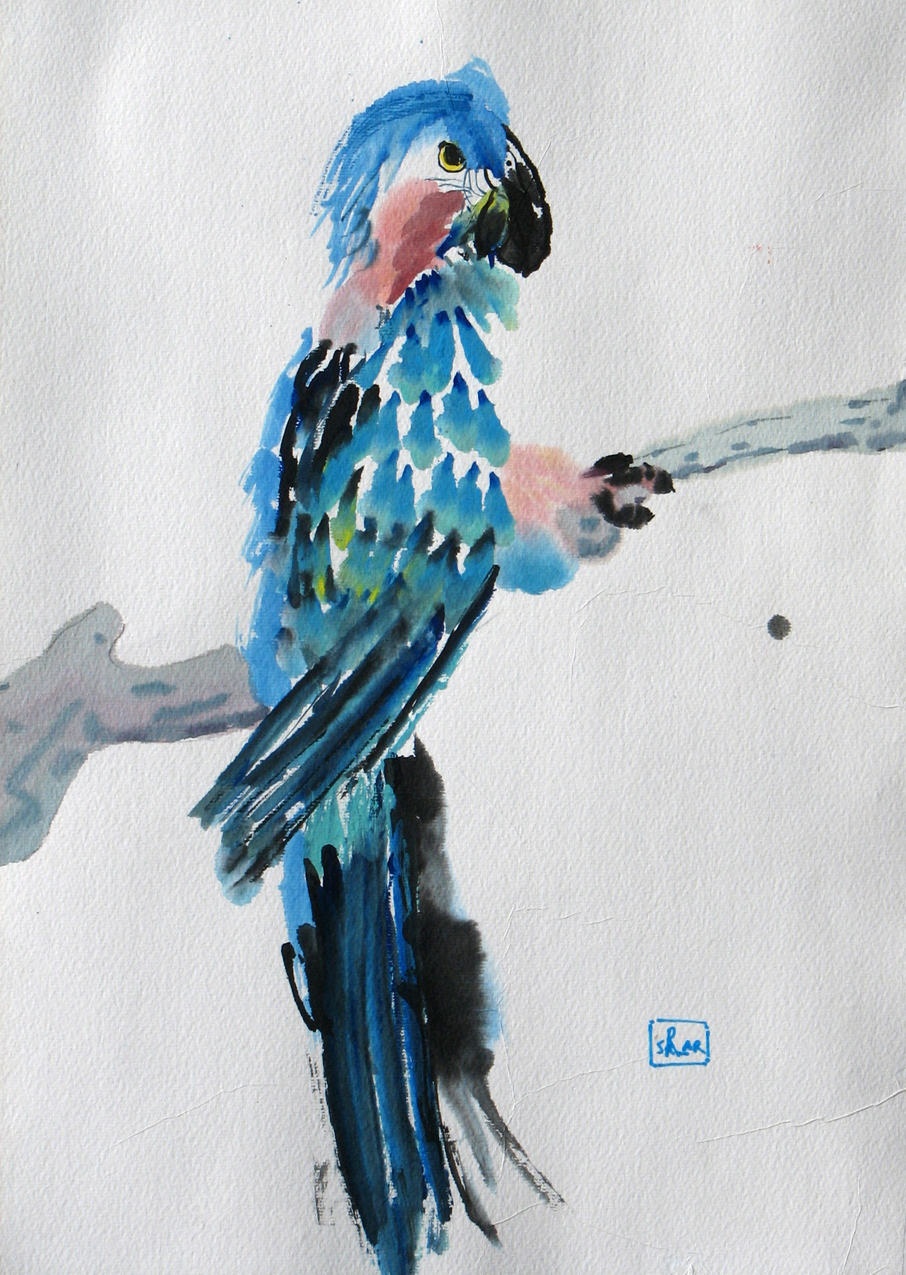 Like A Parrot
Painting Dimensions 18x12 $600
Chinese watercolors on rice paper

All of these watercolors,including the paintings below, are part of my Wild About Birds Collection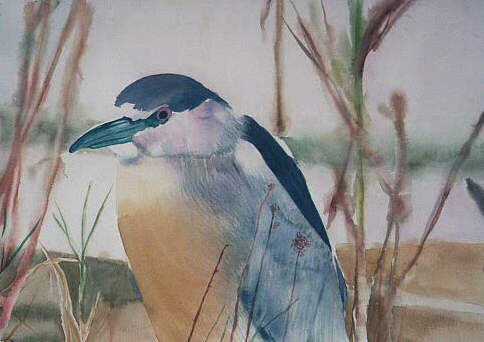 Crowned But Not King
Original painting has been SOLD
Available in Limited Edition Giclee prints
Print Dimensions 15 x 22 $450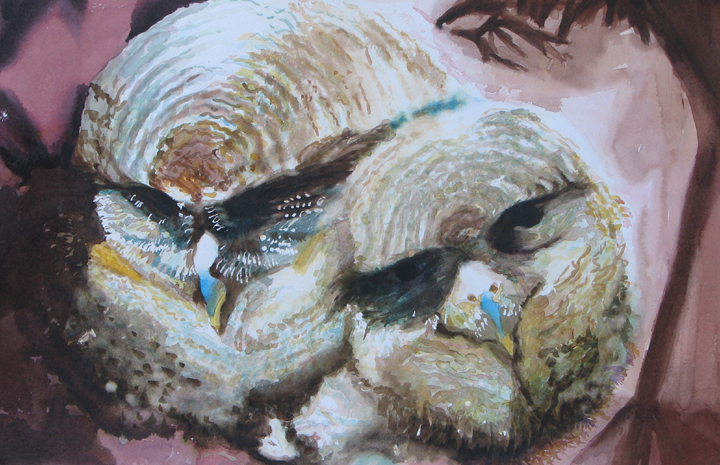 Western Screech Owlets
Painting Dimensions 15x22 $1200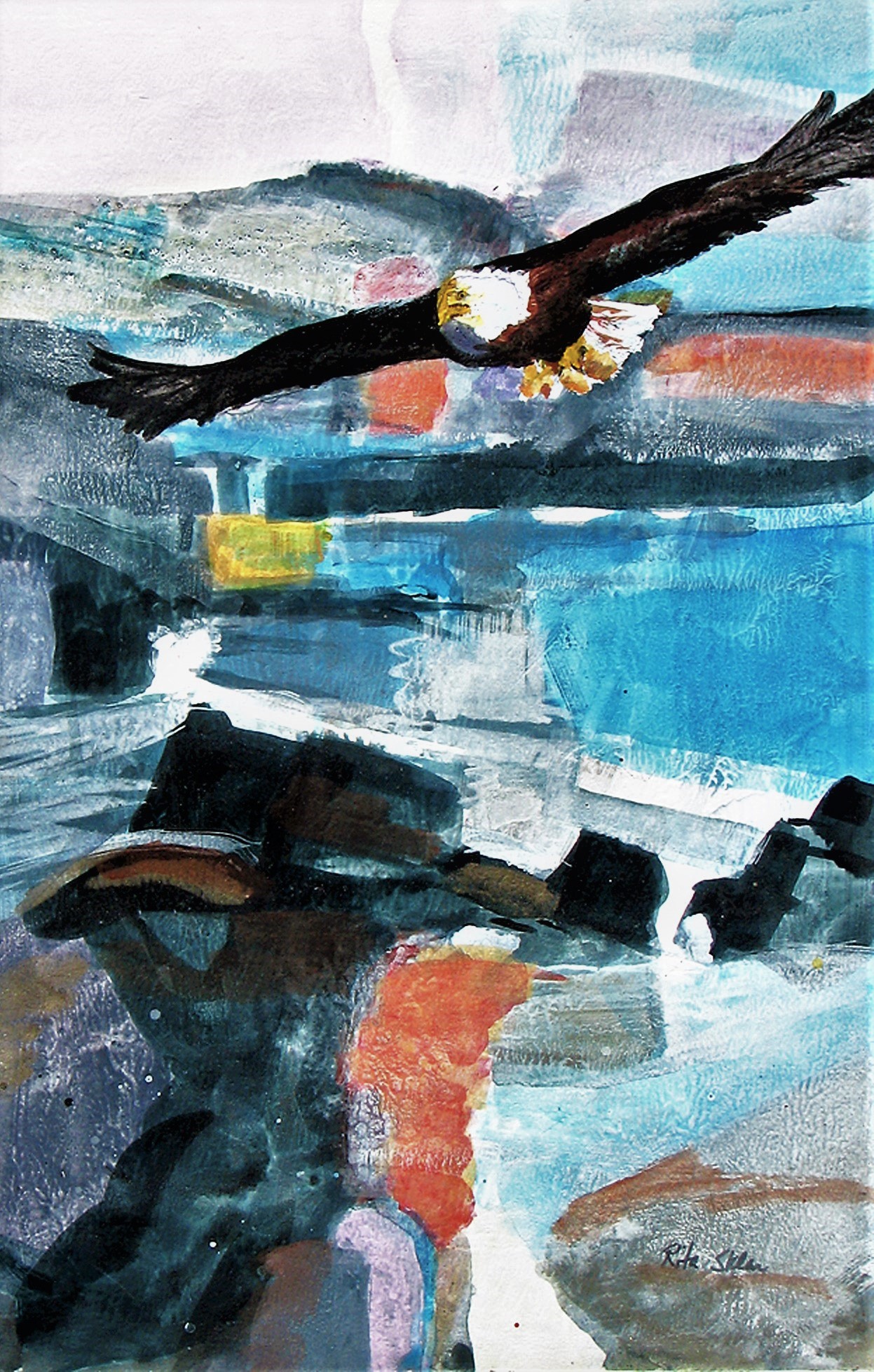 Bald Eagle
SOLD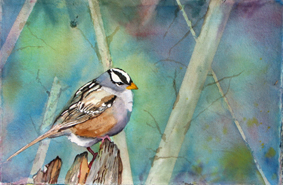 White-crowned Sparrow
SOLD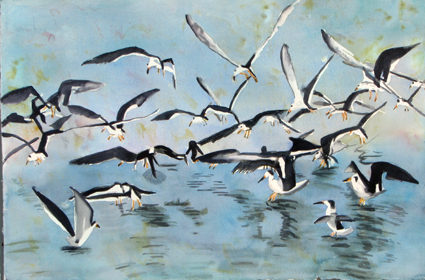 Skimmers
Painting dimensions 15 x 22 $1200

Necking Gannets
SOLD

Vermillion Flycatcher
SOLD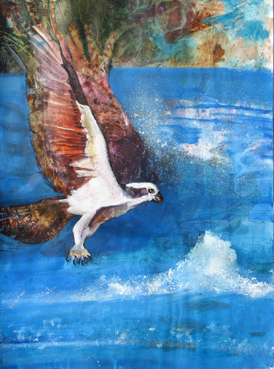 Fishing (Osprey)
Painting Dimensions 30x22 $2400

These paintings are a sample of the bird watercolors that are available from my studio and several of them are part of a larger series. Some images were captured during birding trips around the U.S., primarily in California and Florida; others are from birding trips to Latin America and Africa.
ORDER NOW
Purchasing a painting is as easy as clicking on the credit card symbol below. If you need any assistance contact me at
RitaAtArt@yahoo.com
The prices posted on this website do not include framing.
Click here to return to main gallery page.